Warning
: Illegal string offset 'filter' in
/var/www/wp-includes/taxonomy.php
on line
1563
No Spray Hawaii
WWOOFer Shed Coming together!
No Spray Hawaii is more of a homestead than a farm. We focus on growing food around our 10 acre property in the most sustainable methods possible. We are extremely thankful for all the interest that our little No Spray Hawaii homestead received from the WWOOF Hawaii and WWOOF USA.
We want to provide appropriate housing for our WWOOFing volunteers! Something comfortable, unique and cozy.  We are pleased to share how we took this ordinary canopy tent and made it a comfortable long term camping area! It will be perfect for two week stays!
Equipped with a real bed, mosquito netting and even a couch. You will be able fall asleep listening to the sounds of nature and wake to the birds chirping! So exciting. Right outside the WWOOFer housing are fruit trees! We have a couple orange trees, avocado trees, starfruit, banana patches, lychee, coffee, perennial lettuce and spinach, Thai basil and a numerous annual garden beds scattered around the property!
We are currently working on taking bamboo and creating four post on the frame and hang mosquito netting! Check back and watch us progress!
Updates still to come!
No Spray Hawaii Team!
[wowslider id="94"]
No Spray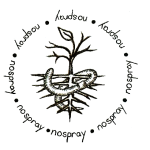 Find another Way!