Warning
: Illegal string offset 'filter' in
/var/www/wp-includes/taxonomy.php
on line
1677
Some Truth Behind IMO's
Why you should think twice about purchasing them!
L. Rieber No Spray Staff Writer 10/07/2014  
When you understand how to grow plants and animals utilizing natures processes, you begin to understand that most agriculture products in our society are here to just exchange money back and forth uselessly. Plants grow themselves quite well without the additional inputs of any products. Yet, all over the radio, newspaper, shops and t.v. is advertisements of all the products out there for sale to help plants grow.
Spend money on this to make your plants grow big and tall. Spend money on that to make sure no insects bug you plants. Spend money on this and that to make sure your plants have the appropriate NPK. Spend money, spend money, spend money. You will be successful in growing plants if you spend money.
Depending on the land that you are working with you may have to spend money. There are just some things that you shouldn't have to spend money on. One of those things is IMO's. Why? Because if you purchase them more than once, you have no idea what they are.
There is a big hype around the natural farming community on the m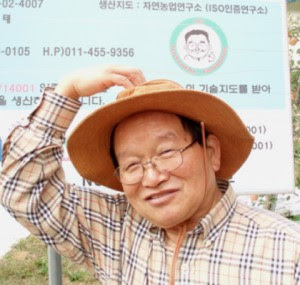 ethods and theories brought to us by Master Cho. Master Cho is a teacher of Korean Natural Farming. This man and his teachings are helping farmers here in Hawaii and all over the world begin to understand what is happening in their soils. Through a recipe, he is helping them grow food and raise livestock themselves using microbes, just like in nature!
Korean Natural Farming emphasizes on the creation and the use of IMO's in your farming system whether it be for plants or livestock. Enthusiast will s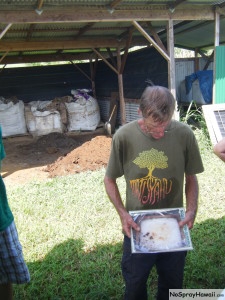 ay that all native forest in the world work with IMO's to provide all the necessary nutrients to the forest and without, you have nothing (and this is true). There is a process to follow to make your own starting with making IMO 1 with cooked rice, a wooden box and time in the nature.
To learn about more about microbes CLICK HERE!
Looking further into this farming style, I have noticed that there is a start-up cost of learning and utilizing his or Korean Natural Farming methods. You must take the courses. You must sign up and go to the meeting. You must purchase the books, texts, pictures and recipe books. You must purchase the main, key ingredients and you must follow his direction in order to be a successful "Korean Natural Farmer".
This is where the truth can come out… Follow the money. Agriculture shouldn't be expensive, nor need specialty products to start. When you take the money out of the picture, you have IMO's. What are IMO's?
I.M.O. stands for Indigenous Micro Organisms. Indigenous mean from your area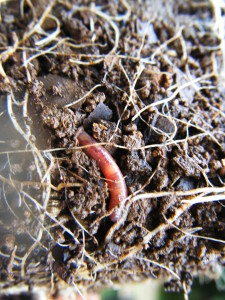 or according to Webster: "originating or occurring naturally in a particular place; native". IMO's help plants with pest and disease problems. IMO's help keep your soil moist when their is no rain. IMO's help keep your soil protected during heavy rains. IMO's help encourage healthy plant life and provide nutrients to your plant when needed. IMO's provide antibiotics to the soil and plant to ensure a healthy ecosystem. When you buy them, you are no longer getting IMO's, (indigenous microbes) but foreign microbes!!! Who knows where or what those are!
How do you get your own IMO's, indigenous micro organisms? That is simple. Create a compost pile. Create a worm bin. Create a pile and throw weeds on it and wait for it to "turn black". These are all microbes that are breaking down the raw fresh material back into organic humus. Humus is that black, good smelling, plant loving soil that is made through composting.  These methods are all packed full of your very own, IMO's. What you purchased in a bag was MO's (micro-organisms) but not IMO's (indigenous!)!
=============================================================
About the Author: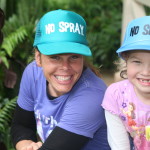 Laura Rieber holds a BS in Agriculture with a focus on sustainability from the University of Hawaii, several certificates in agriculture business development and is a master gardener. The moment she realized the corporate lies that feed the world was the moment she was inspired to write about the truth about natural agriculture. She co-created No Spray Hawaii with her partner, Jesse Fujimoto to help others gain awareness. She teaches natural agriculture principles on the Big Island of Hawaii. CONTACT 
========================================================
www.NoSprayHawaii.com