Warning
: Illegal string offset 'filter' in
/var/www/wp-includes/taxonomy.php
on line
1677
No Spray Hawaii
Daily Dose of Turmeric
Find the product that best fits your taste and lifestyle!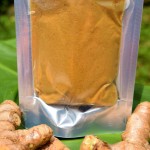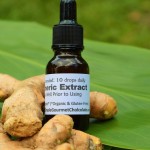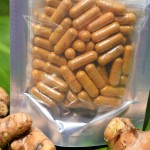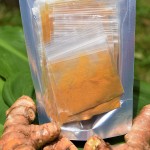 About Turmeric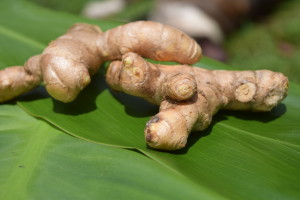 Turmeric, a plant similar to ginger, has been used as a medicine for centuries.
Curcumin is the component within the turmeric rhizome that holds the majority of medicinal benefits of turmeric.
Recently, more and more studies have been documenting the positive effects on those that consume turmeric daily in their food. Our Daily Dose of Turmeric products are designed for you to be able to get the perfect amount of turmeric, daily, as to provide you the opportunity to utilize this amazing plant to feel good!
Our products are special in that we grow the turmeric for your health. We have been utilizing turmeric for its
a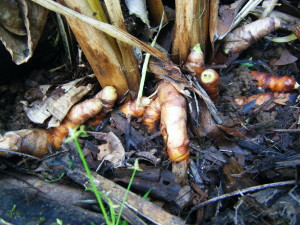 mazing preventative and anti-inflammatory properties for years. Taken daily, we have seen really positive effects. Those of our family who have had the opportunity to take our turmeric from us daily has also felt positive effects. We grow our turmeric on the Hamakua Coast of the Big Island where it is known to thrive. The original Hawaiians who came to these islands brought with them the rhizomes of this special plant because they knew of the medicinal value held within. Now you too, can have access to high grade, all natural, pesticide free turmeric to take yourself, for your own health! Feel good knowing that your Daily Dose of Turmeric was intended to help you heal! Read More
 

Reserve your Daily Dose of Turmeric Product
Our turmeric products are grown and processed in Hawaii surrounded by positive thoughts of healing, good health and thanks. We understand that our food is our body's medicine. We have a passion for growing medicinal plants in our garden in the best possible manner for the planet. We do so because we personally take the products from the plants we grow for all the amazing preventative benefits they offer. We have been taking turmeric powder for over 5 years as a mouthwash right before we go to sleep. Our teeth are whiter, our cavities disappeared and our gums are healthier than ever.
Before offering it here, we gave it to our family. After taking our turmeric extract daily for 3 years, Laura's Mom has witnessed amazing relief from a sciatic nerve pain that has persisted for years. Jesse's Dad found relief of the pain associated with arthritis in his hands after working as a carpenter for many years. Because our family started feeling amazing results we grew a little more the last few years so that others can have the opportunity to take a daily dose of turmeric and experience the same amazing benefits.  To continually growing responsibly we offer turmeric for 100 clients to take daily.
86  Spots Remaining
Thank you for supporting No Spray Hawaii!
together we are making a difference in the world we are living!
Click TO purchase!
Featured Products
Thank you for supporting local natural farmers!
Please check out our other products, services and education pages!