Warning
: Illegal string offset 'filter' in
/var/www/wp-includes/taxonomy.php
on line
1603

Minerals
Six Parts of Soil
1. Minerals
1. Minerals
Minerals are the base of human, animal and plant health. We need certain minerals to function and others to maintain our health. There is a difference between minerals and elements. Elements are pure forms, and combinations of elements create minerals. Iron is an element. Ferrous sulfate is a mineral that combines iron with a salt.
We need the iron, Fe, to live. Every cell of our bodies has some form of iron, although most are combined with a protein. Iron is the main component of our blood. Without proper intake of iron, on a regular basis, we would become sick and our bodies would start to not function properly. We may look alright for a short amount of time, but eventually the lack of iron will become apparent and you will either have to find sources of iron or you will become sicker and sicker until you die.
The same applies to plants. Without the proper minerals, plants will become sicker and sicker looking, until eventually they die. Plants live only months, whereas we can live 80 to 100 years, therefore the effects on plants are shown at a faster rate. As a food grower, you need to be aware of minerals and the fact that many plant diseases are just obvious signs of stress from the plant being "deprived" or "under-nourished." In a sustainable venture, you would look at fixing the deficiencies long term rather than saving an individual plant.
Let us imagine that someone is really deprived of iron in their system. Their bodies begin giving out. I am no doctor but I just couldn't imagine seeing them eating a lot of raw red meat for instance (which contains high sources of iron). Although sick, they would have to ingest the iron in food over some time to slowly work their levels back up. It is the same with plants.
There is no "quick-fix."
If you can tell the plant is deficient, your plant is sick. If your plant looks sick, it is most likely deficient in some mineral within the soil ecosystem. The minerals in your soil are important and imperative to soil health and by extension, plant health. Remember, you can't just dump a fertilizer or nutrient on your plant one or two times and expect it to recover. Just like if we started consuming large amounts of raw, red meat won't fix an iron deficiency in our bodies, neither will dumping fertilizer on a plant.
Minerals should make up about 45% of your soil. Some soils have the array of minerals in them that plants require and don't need much added. Depending on your soil's history though, adding a source of minerals is common.
Here in Hawaii, our soils are mostly clay. It is common to hear people say that the Hamakua Coast on the Big Island has "great soil" and "lots of it". But in reality, the Hamakua Coast is full of clay. Clay is just rusted iron (hence the red color) and is just as difficult to grow many types of garden plants as the desert's sandy soil.
This is because of the other 5 components that are required for soil to be healthy. ((This is where it all connects))… When you dig deeper than 6 – 10 inches in most parts of Hawaii, the clay is usually devoid of oxygen, there are no bugs crawling around (life below), there is moisture, but no organic matter such as decaying leaves or roots. Clay is not true soil. It is devoid of the life needed to be considered such.
The same goes for desert sand. Sand is comprised of numerous different minerals and rocks. Sand doesn't retain moisture and has no water yet all the spaces between the granules provide plenty of areas for oxygen. Dig down three inches of sand and you won't find organic matter or life either. These are the extremes. Most people have a mix of clay and sand and organic matter. In Hawaii, with our tropical weather, we have clay soils that have been heavily altered by past agriculture industries (i.e. sugar cane, pineapple and eucalyptus).
We can add minerals back into the soils naturally and sustainably through the use of manures and composted plant matter. It takes time. A good garden ecosystem can take three to five years to become thriving. The good news is, plants are survivors and most of the time, just trying, you will get something good from it!
We personally use a mineral mix for our gardens in the first three years of their life. With all the agriculture methods being used today, and the foods that people and livestock are consuming, the minerals that should be contained in the manures are in low amounts. We are lucky to live in an age where we can still get minerals from around the world. Once established, those minerals will be recycled within the garden's own ecosystem.
For more information about our mineral mix Contact Us or give us a Call 808 214 2255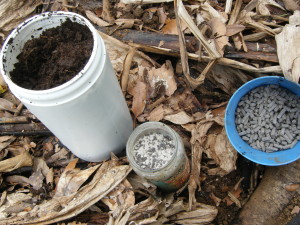 References:
For the Complete Reference List CLICK HERE
============================================================
About the Author: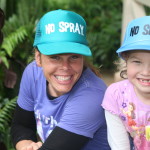 Laura Rieber holds a BS in Agriculture with a focus on sustainability from the University of Hawaii, several certificates in agriculture business development and is a master gardener. The moment she realized the corporate lies that feed the world was the moment she was inspired to write about the truth about natural agriculture. She co-created No Spray Hawaii with her partner, Jesse Fujimoto to help others gain awareness. She teaches natural agriculture principles on the Big Island of Hawaii. CONTACT 
==========================================================
No Spray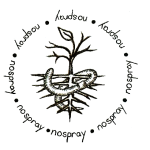 Find another way!
Iron: An Important Mineral in Your Diet ,University of Rochester, Medical Center, "Health Encyclopedia". Last update 3/6/2014 6:40:32 PM on Web
Iron, Wikipedia
"Staying Healthy with Nutrition, the Complete Guide to Diet and Nutritional Medicine", Elson M. Hass, MD & Buck Levin, PhD, RD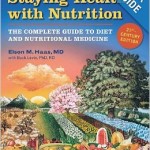 "Teaming with Microbes, The Organic Gardeners guide to the Soils Food Web", Jeff Lowenfel and Wayne Lewis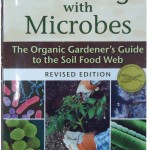 =============================================================
About the Author: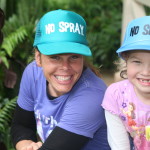 Laura Rieber holds a BS in Agriculture with a focus on sustainability from the University of Hawaii, several certificates in agriculture business development and is a master gardener. The moment she realized the corporate lies that feed the world was the moment she was inspired to write about the truth about natural agriculture. She co-created No Spray Hawaii with her partner, Jesse Fujimoto to help others gain awareness. She teaches natural agriculture principles on the Big Island of Hawaii. CONTACT 
============================================================