Warning
: Illegal string offset 'filter' in
/var/www/wp-includes/taxonomy.php
on line
1661
Aloha!
Hawaii's Simple Gourmet Chocolate
~ RAW ~ ORGANIC ~ MADE IN HAWAII ~
**Check out our new website! www.HawaiisSimpleGourmetChocolate.com **
Everyone loves chocolate, but not everyone knows the health benefits of raw, organic chocolate. Along with information that No Spray provides about our current food industry and agriculture practices, we want to spread awareness about the health benefits of raw chocolate.
What is raw chocolate? Raw chocolate is cocoa beans that were dried under 110 degrees Fahrenheit keeping the medicinal properties.
How is Hawaii's Simple Chocolate different from that in the stores? Our chocolate is still raw! We never heat up our chocolate. We don't use any emulsifiers, dairy products, perspectives, hidden ingredients, white sugar, brown sugar, corn syrup or other unnatural ingredients. We use 4 ingredients listed HERE.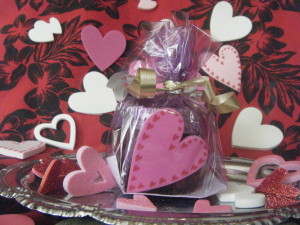 Hawaii's Simple Gourmet Chocolate
Studies Suggest
Raw (uncooked) Chocolate:
89 % of Women and 85% of Males eat Chocolate (1)
Chocolate has been used for medicinal purposes since 10,000 BC (2)
A study at Karolinska Institute in Sweden observed women who ate chocolate over the course of 10 years have a 20% lower risk of developing a stroke. (3)
Is better than "regular" chocolate (candy) because when kept raw, chocolate retains the flavonoids which are highly antioxidant (4)
Is associated with good moods, optimism and better health by stimulating the release of endorphins (4)
Can help lower blood pressure (5)
Can help reduce inflammation (6)
Can help maintain a healthy metabolism (6)
Hawaii's Simple Chocolate is really simple and taste unbelievable!!! We like to share with you the ingredients for our chocolate so you are as confident as us that it is not only great tasting but GREAT FOR YOU! That is the best part- you get to feel good about eating Hawaii's Simple Chocolate. Studies (listed below) suggest that you should consume about 1 oz a day to help with multiple different common problems. Don't take my word for it, take a moment and read up on the health benefits of "Raw, Organic Chocolate"! You will be glad you did. Pick some up Wednesdays at the Hilo's Farmers Market! See you there!- Free Samples available.
CLICK HERE to see the 4 Simple Ingredients
References for the information stated above:
(1) NCA Sweet Insights, Consumer Insights: Chocolate, PDF
(2) Health Benefits of Chocolate, What the Science Suggest, PDF
(3) Chocolate: A New Value Proposition For Health, PDF
(4) Chocolate: Good for the Mind, Body and Spirit,  PDF
(5) Studies on Dark Chocolate, Northumbria University in England, PDF
(6) XOCAI, What Science says about Chocolate, Website with References
| | | |
| --- | --- | --- |
|   |   | |
[wowslider id="60″]
"No Spray ~ Find another way"